---
20.11.2017
Raft Shelf / Home Magazine Design Awards

 
---
We're very pleased to have been selected for the Home Magazine Design Awards again, this time for our new Raft Shelf.

The Raft Shelf is a design that concentrates and celebrates beautiful junctions and connections. It strives for a paired-back and clean aesthetic, void of unnecessary structure or components that may take away focus from the designed details.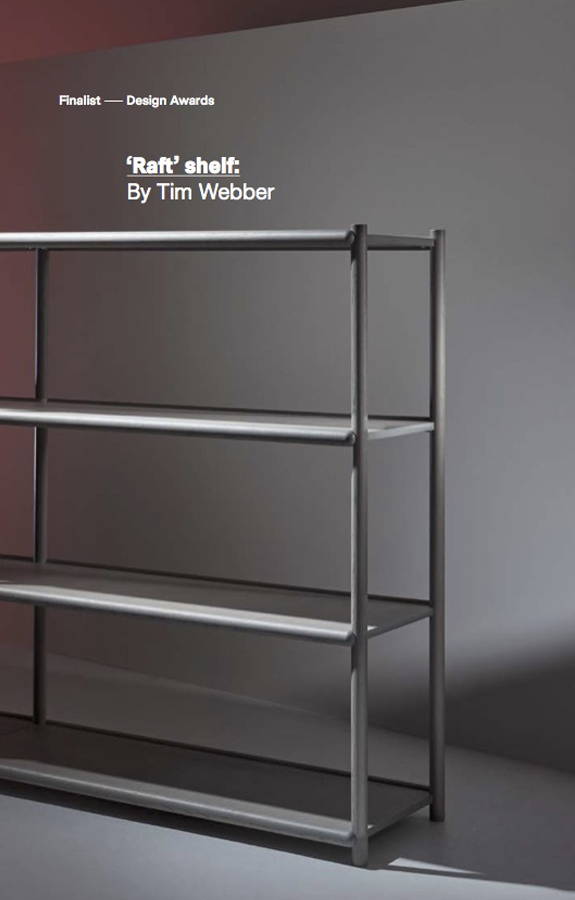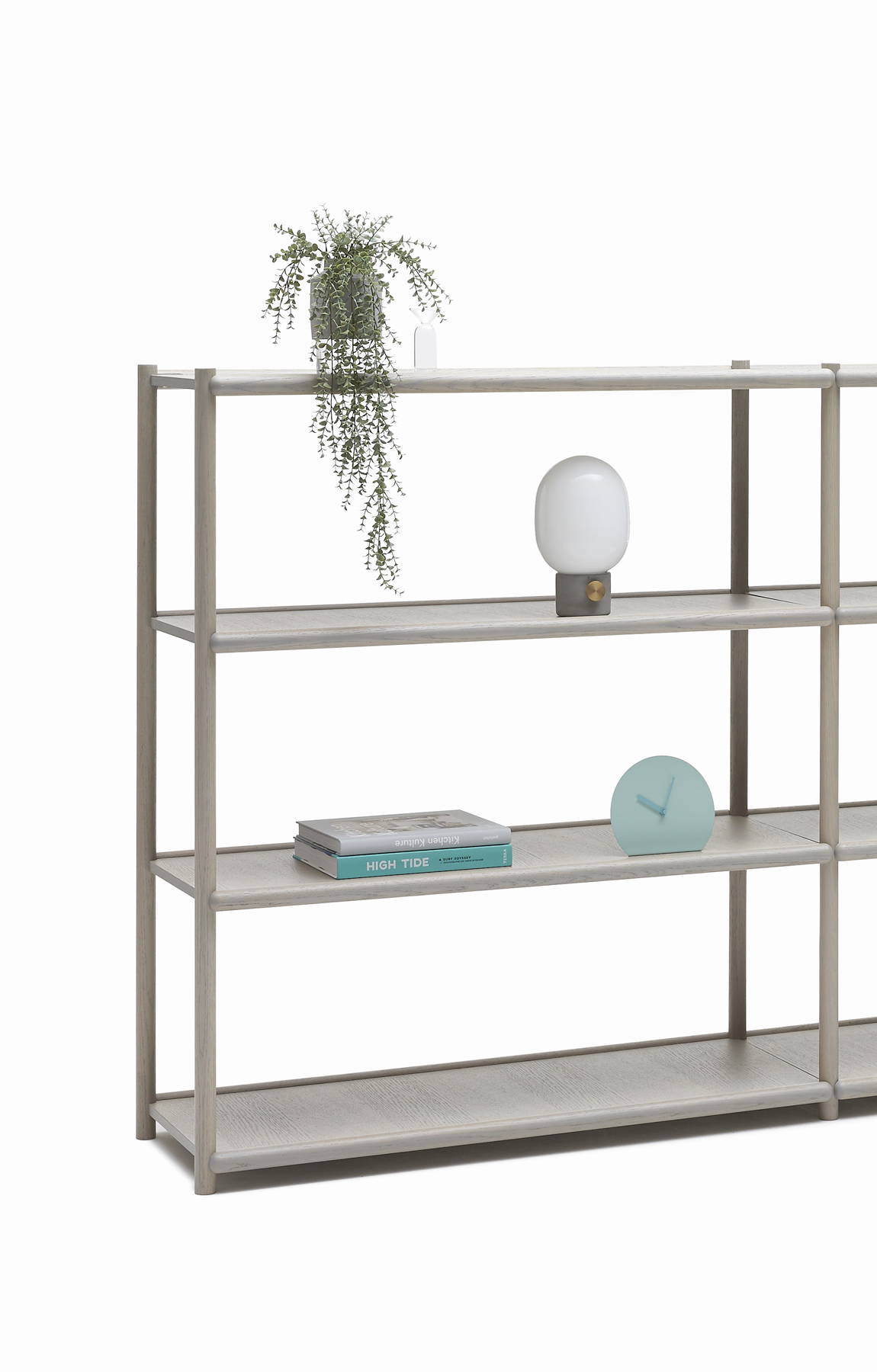 ---
Let me take you through a bit of the design process of the Raft Shelf. When designing a shelf, a key element to consider is whether the shelves are strong enough to take significant weight without bowing. This is normally achieved by adding bracing to the underside of the shelf, however my aim with this design was to avoid the use of struts to give a visual lightness to the entire shelf unit.

The Raft Shelf's innovative solution for creating strength in the shelves was the use of round timber dowel clashing both sides. This gave ample rigidity for the 18mm plywood and also created a visual softness for the shelves, which married perfectly with the round dowel uprights.
A focus on the connection between the shelf and the uprights was a key factor to refine well. This is also the connection that gives the shelf lateral rigidity so it must also perform well for strength.
An overlap of the dowel clashing on the shelves created a surface area for the uprights to nestle into, paired with a panel connector fitting under the shelf, prevented lateral movement and provided the overall structure required.
The Raft Shelf also allows for customisation by the customer. The shelves can be taken out where needed and the attachment fixing blanked off.
The shelf is also available with various upright sizes so the customer could also use it as a low entertainment unit for example, or continue to make it higher and longer for a classic bookshelf.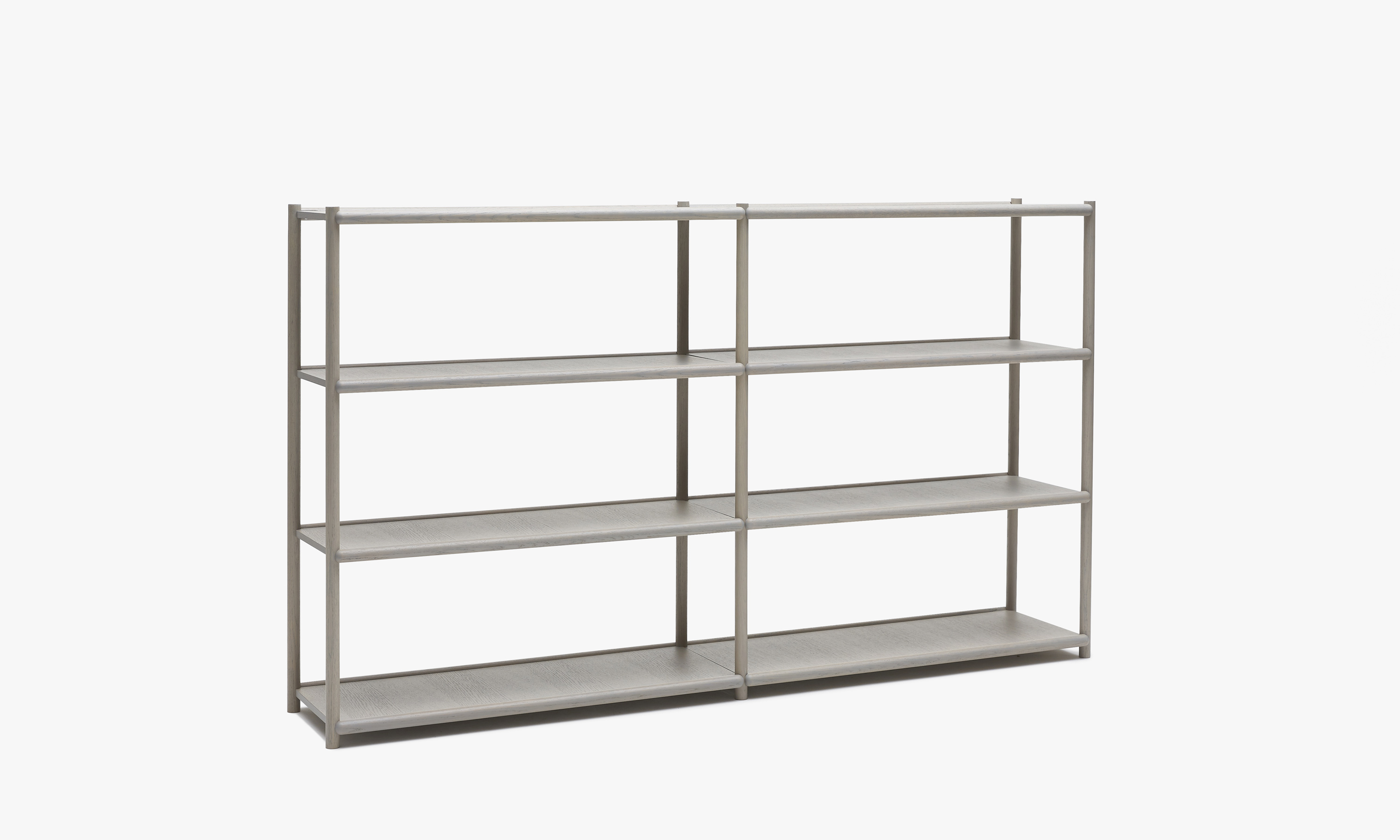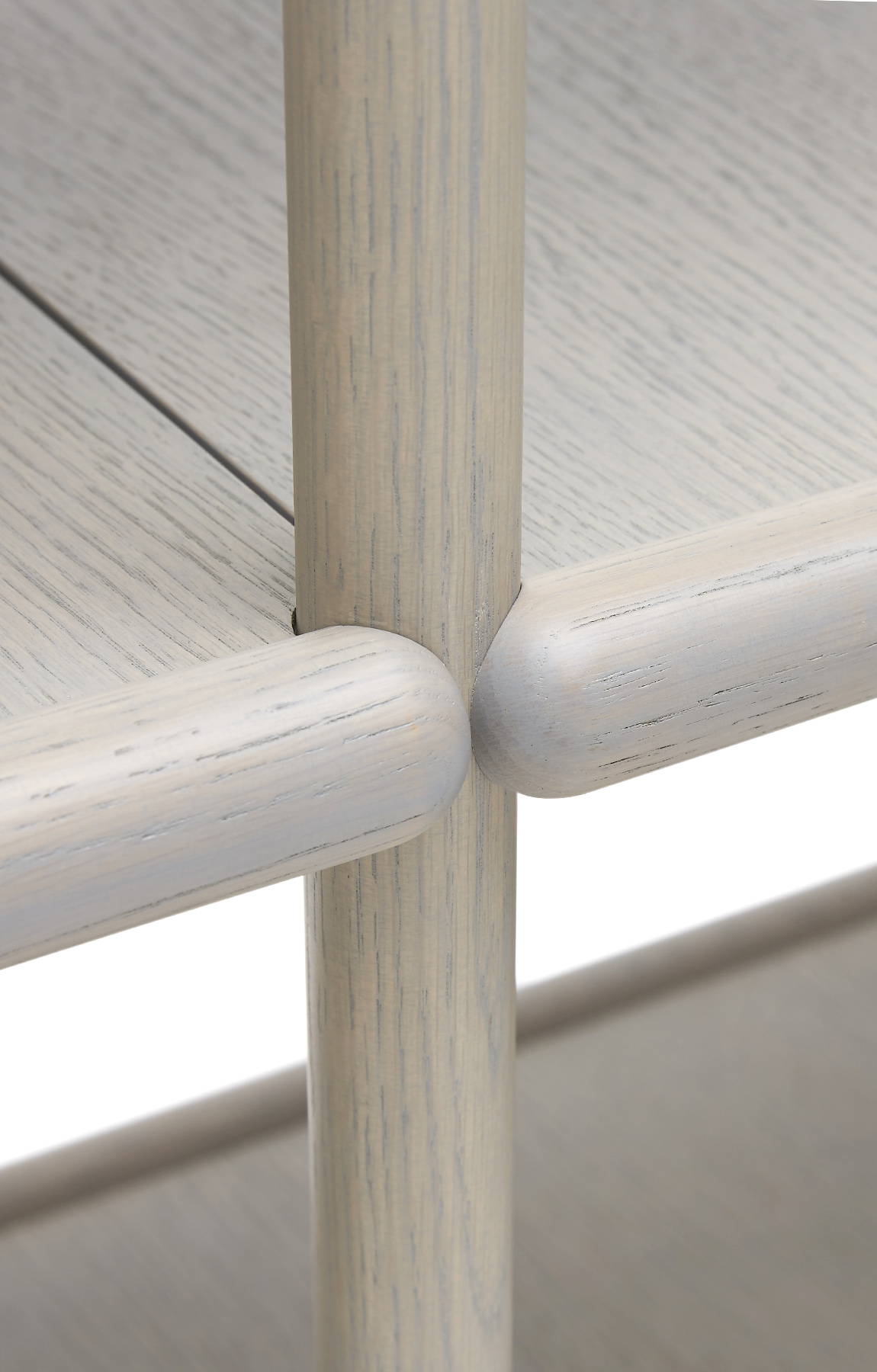 Made from a mix of American Oak and Oak veneer on Birch plywood and crafted in New Zealand, the Raft Shelf guarantees a quality product to be enjoyed for many years to come.
Available in a washed grey, black stain or natural oak.
Custom sizes available upon request.
Feel free to get in touch with us to talk about the Raft Shelf for your space, or see it for yourself in store – info@timweberdesign.com – 09 630 9720
---