Cart (

0

)
The item you just added is unavailable. Please select another product or variant.
The item you just added is unavailable. Please select another product or variant.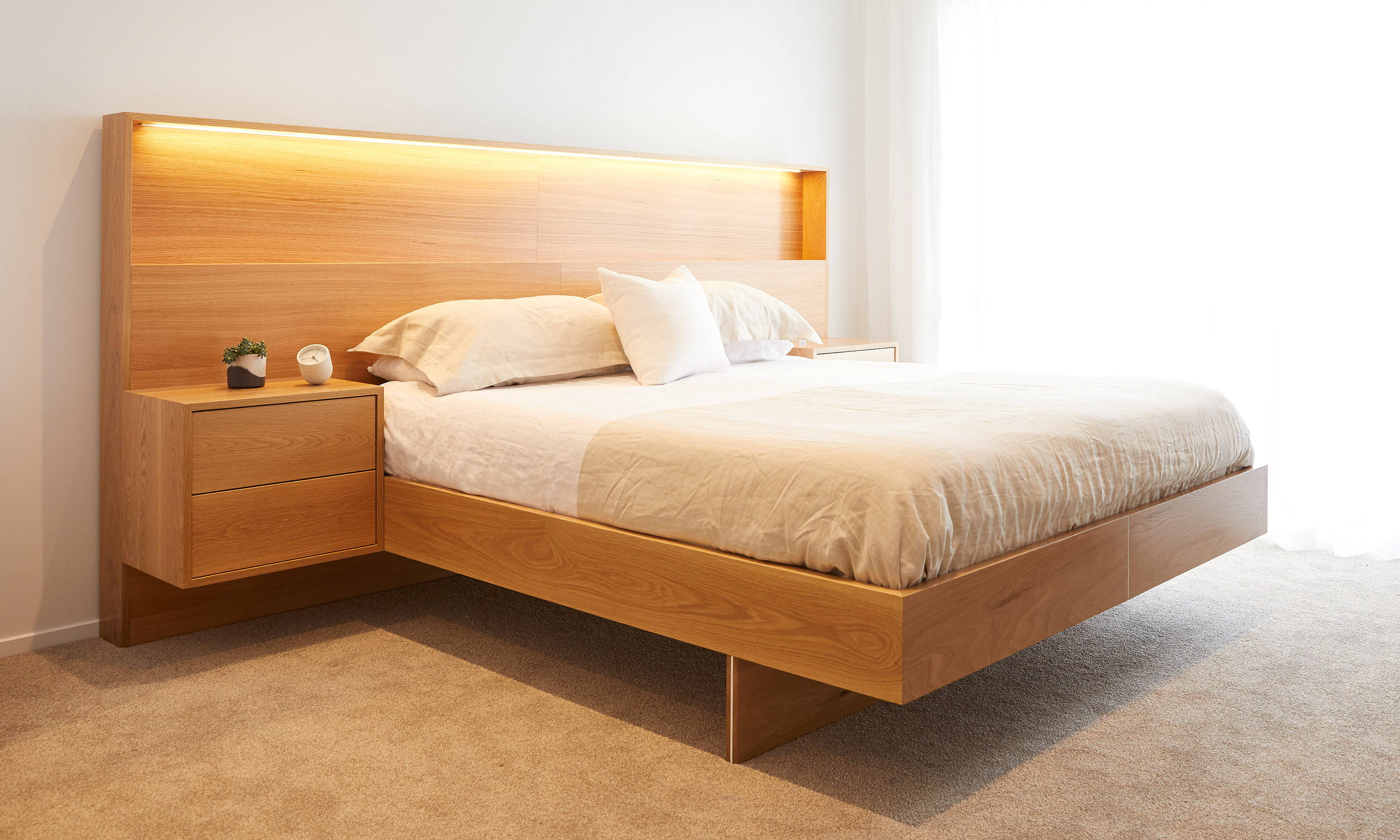 ---
As my first foray into bed design I wanted to create a piece of furniture which was complementary to my aesthetic, but also incorporated a new material to the TWD range.
With a strong use of plywood already throughout my products, experimenting with solid white oak was a welcome change. The natural oak brings a greater level of warmth and texture to the Fenton Bed, helping you create a sense of relaxation and harmony in your bedroom.

As in all of my products, I'm very interested in the way different parts connect and exploring avenues to create beautiful features from these connections. When designing the Fenton Bed System the focus was on elegant, simple, yet striking details, paired with the use of the bold and strong 40mm oak.

The first details you'll notice is the slim line details in a contrasting white or black, which are made from lasercut and powdercoated steel parts. These lines provide a beautiful break from the solidness of the timber.

This steel center line splits the end of the bed frame in two, which is actually where the bed frame separates to be disassembled – important especially for apartment installs.

Because I designed the split of the bed frame to be down the middle, it has allowed me to construct the side and end rails with a mitred joint. You'll notice most other bed frames butt-join together as that is the most simple and quickest way to manufacture the product, however my aim is always to create products that are unique and don't just take the 'easy' route for manufacturing.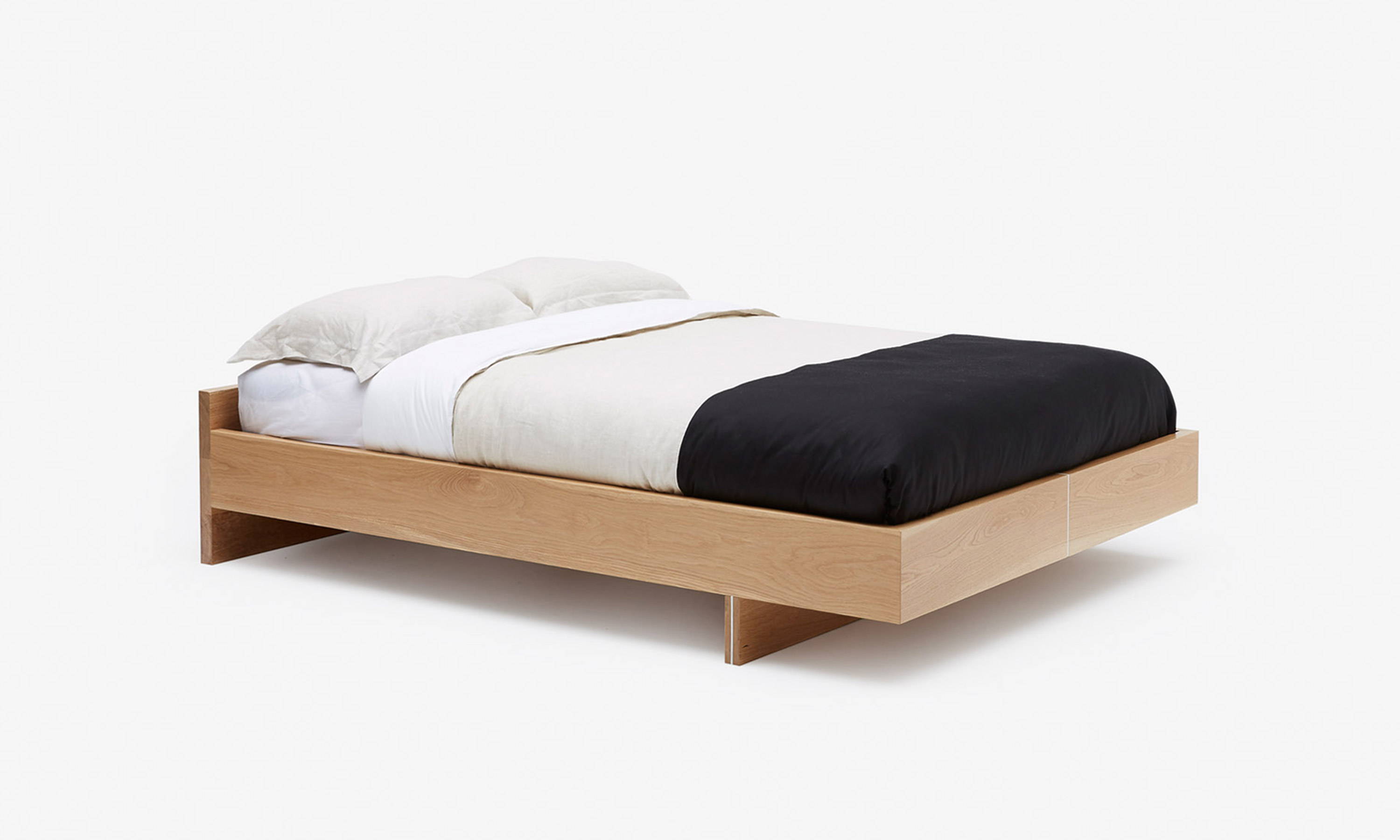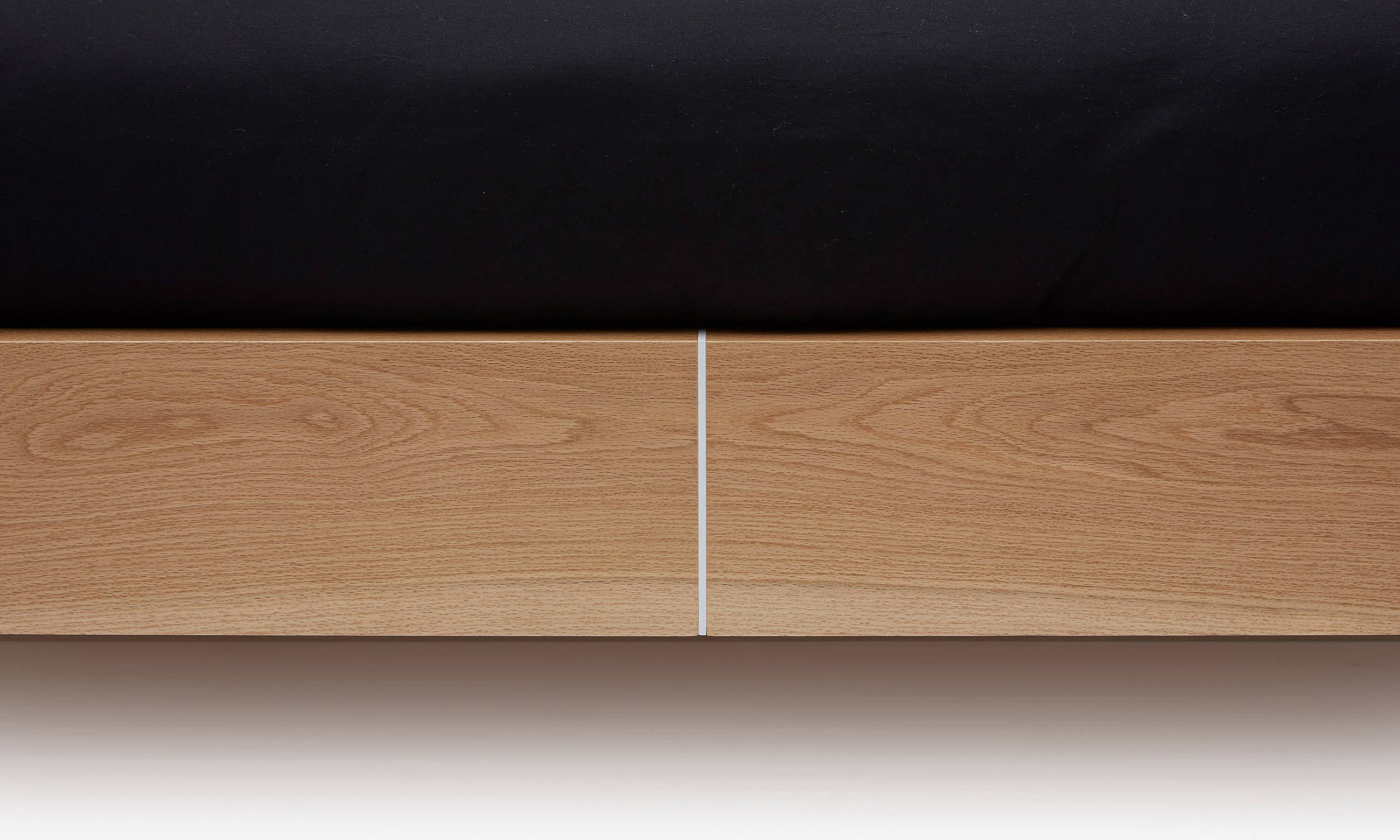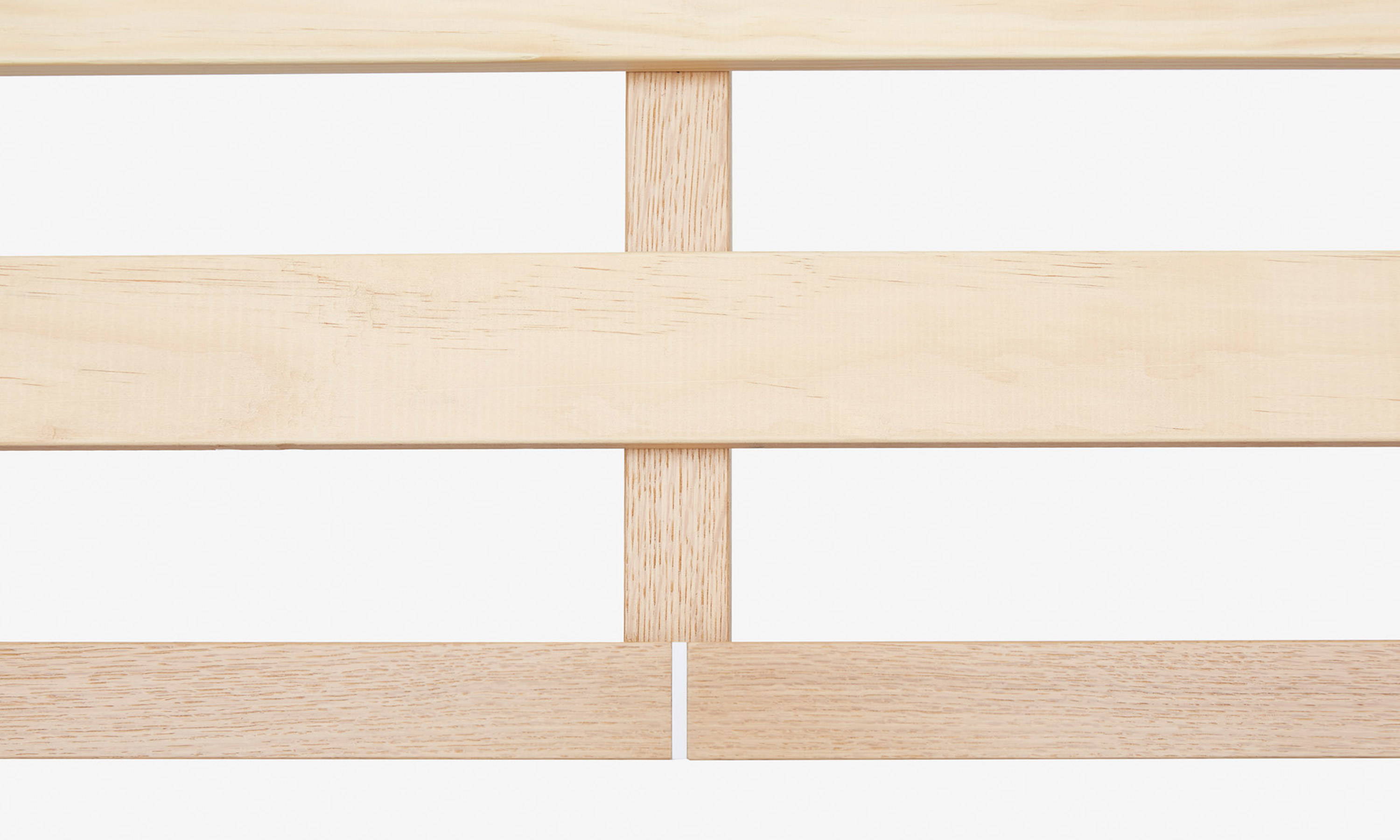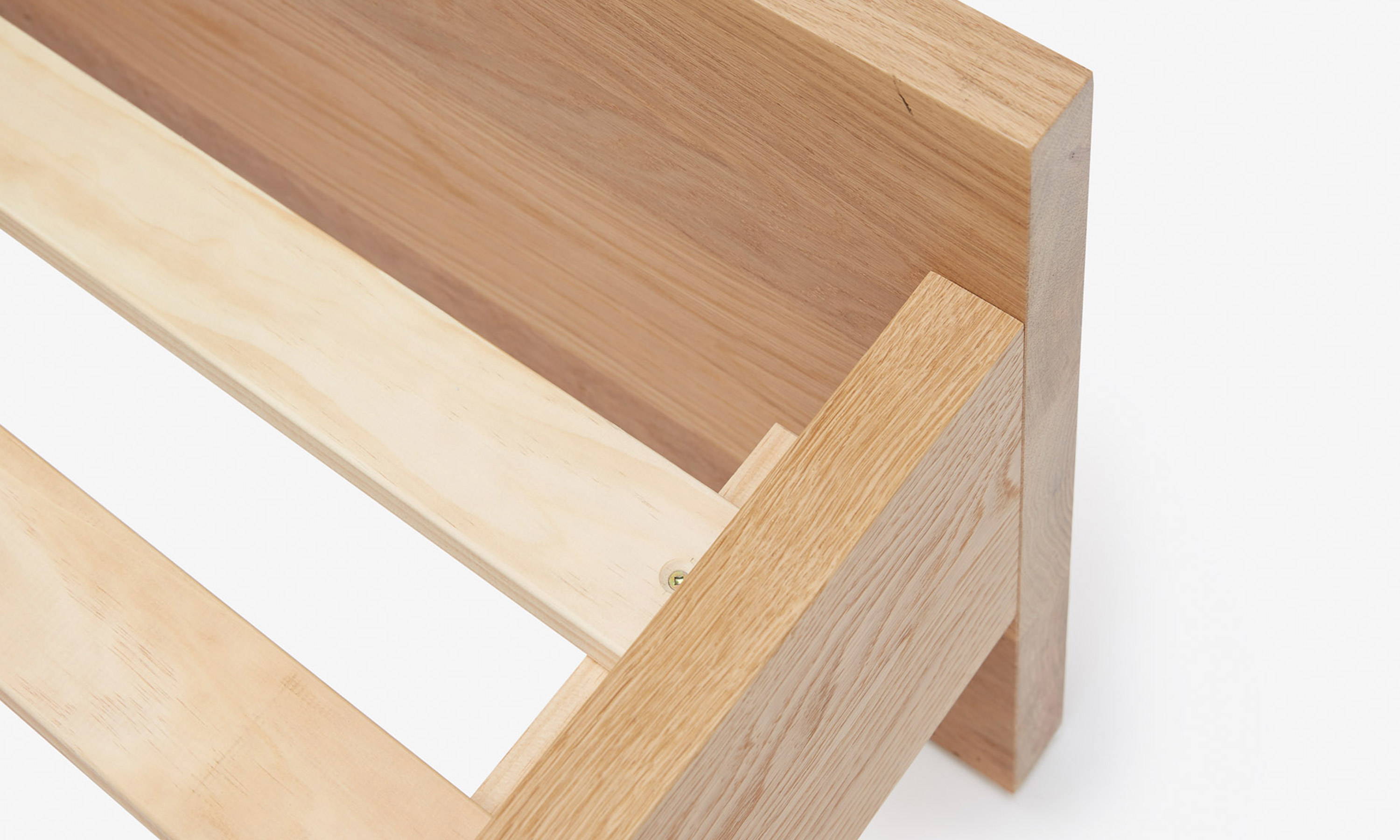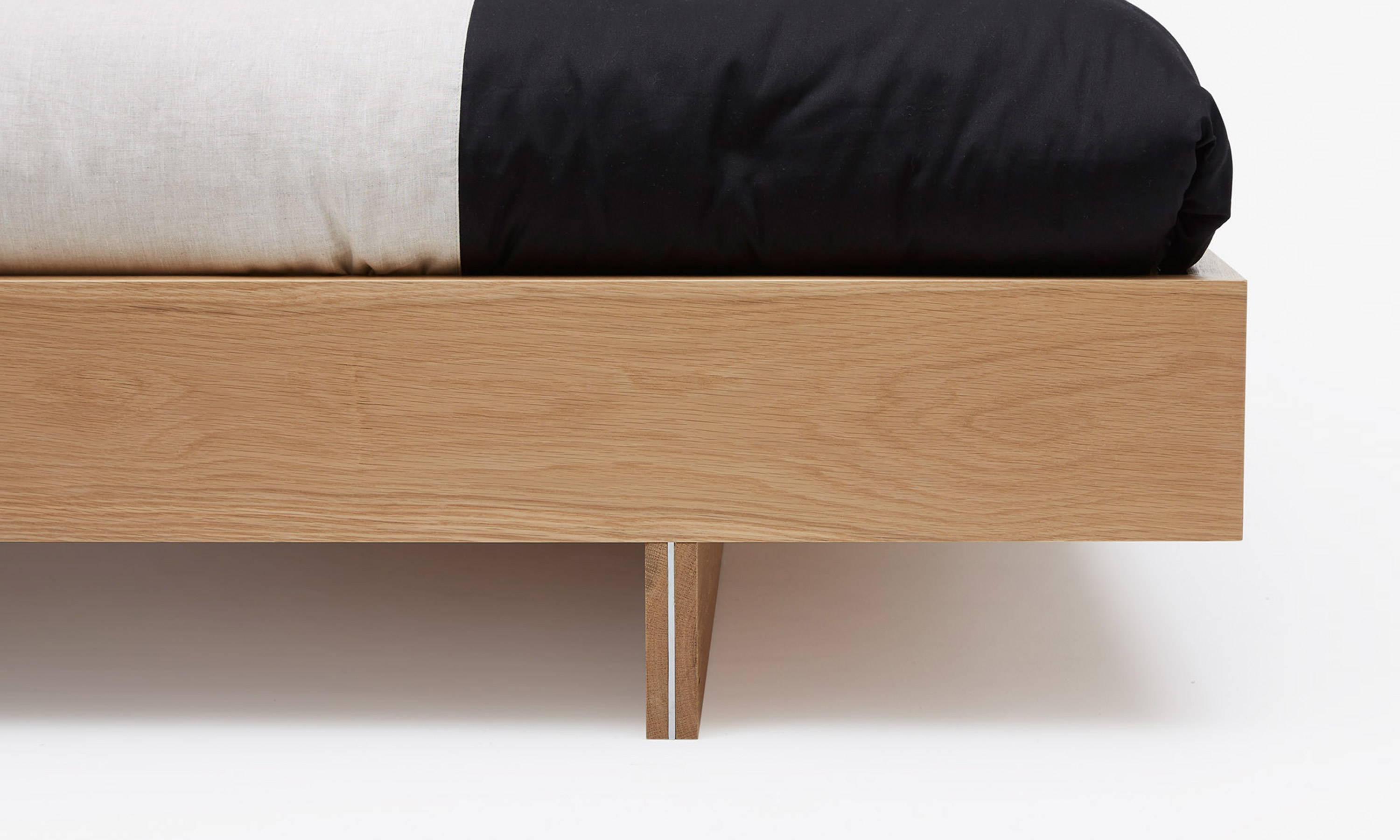 ---
Once the bed frame was designed I moved on to the headboard and side tables that would accompany the bed frame to create a stunning and sophisticated bedroom setting. The headboard is manufactured from a mix of solid oak timber and natural oak laminate on a European Birch plywood.

A few defining features of the Fenton Bed headboard include the convenient shelf sitting above the pillow line for storing all necessary bedroom items, as well as the remote controlled LED strip lighting – enhancing the warmth of the entire design.

Bedside tables are carefully crafted from solid oak timber and all feature push to open drawer runners which help to keep the design clean and free from holes or handles. The drawers are able to be manufactured to suit your preference, with either double drawers, a single drawer and an open space, or just a single drawer.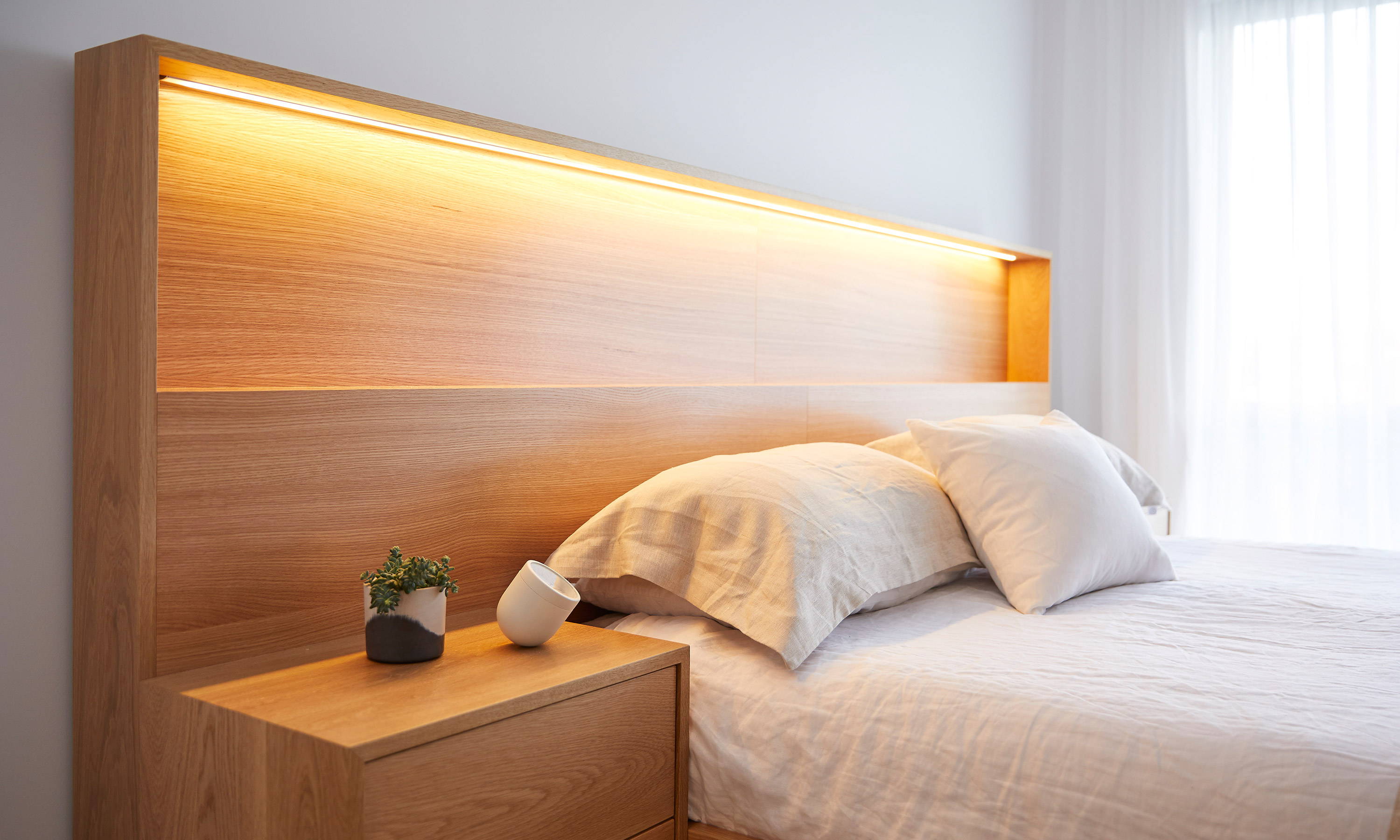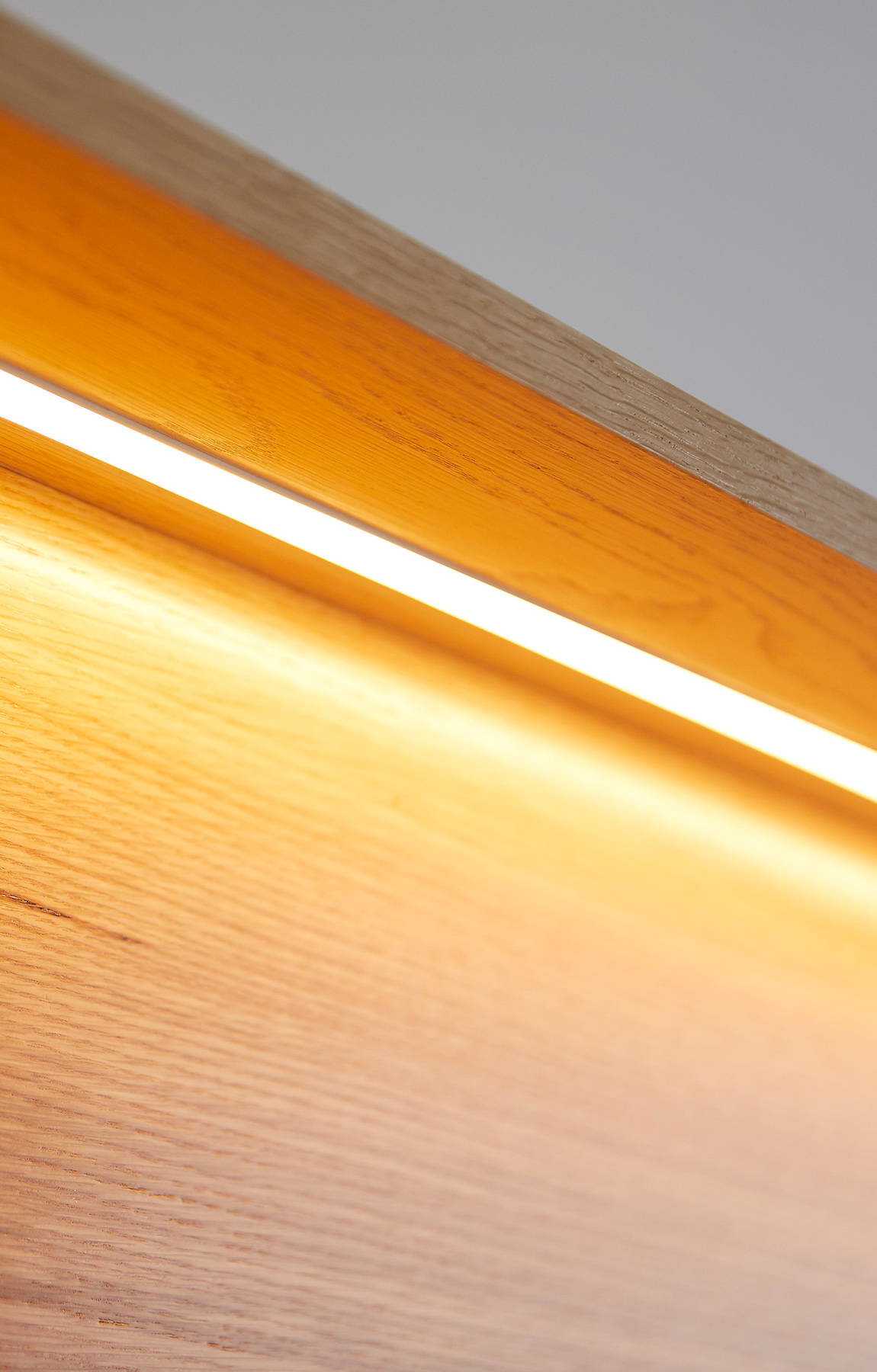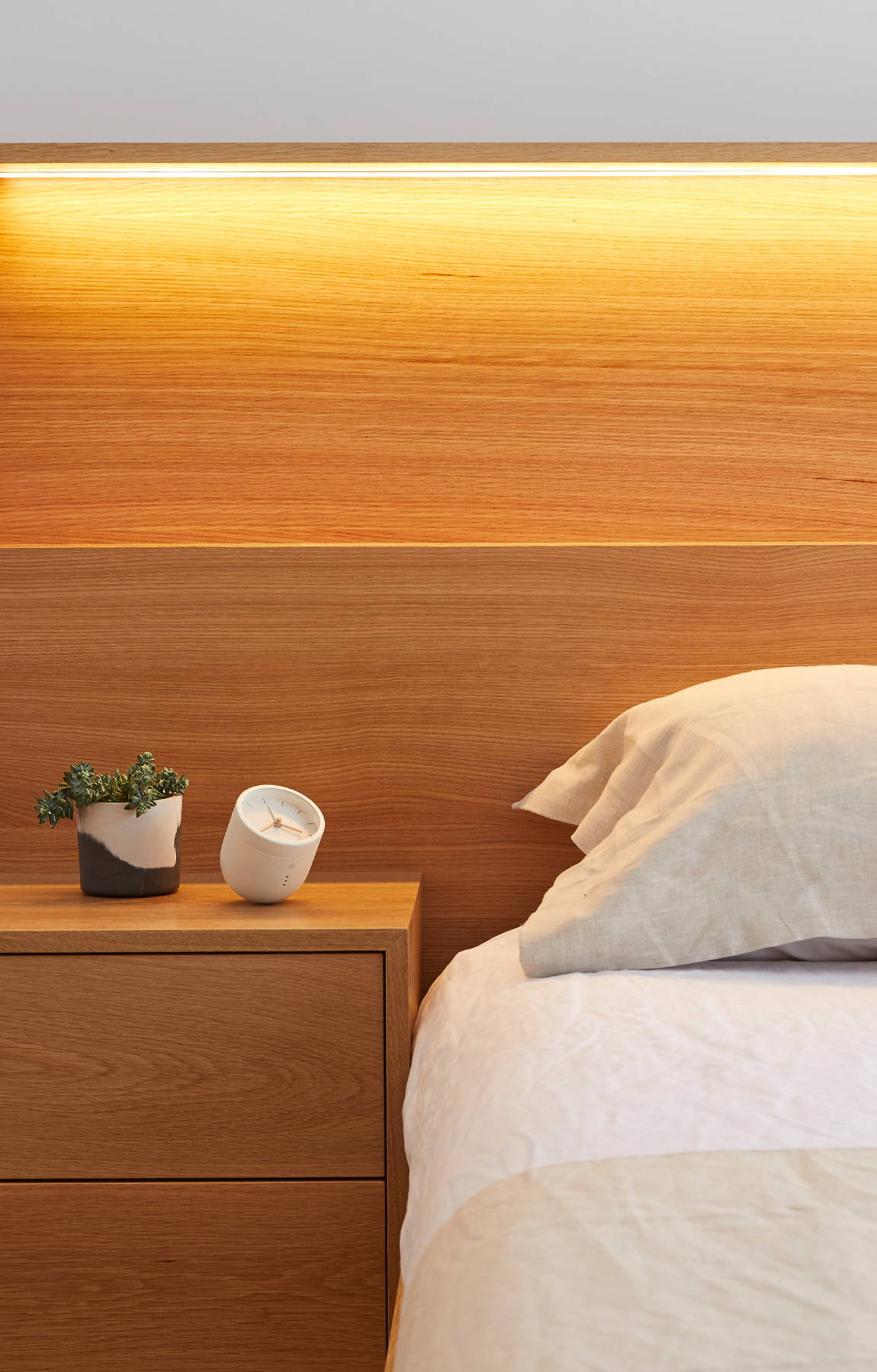 ---
For any more information on the Fenton Bed System or if you'd like to see one in our store, please contact info@timwebberdesign or visit our showroom – Level 2, 20 Normanby Road, Mt Eden.