---
20.11.2017
Dulux Colour Trends

 
---
The Dulux Colour Trends is an annual insight into the latest colours we'll see coming through in our interiors and mixing with our everyday lives.

This year I was invited as a designer to interpret one of the colour trend palettes into a conceptual space. The trend I was given was 'Kinship', which is based around an idea of coming together to celebrate and appreciate our cultural heritage, open ourselves to compassion and kindness, and put our faith in community.

The colours are rich, earthy hues intermingle with cozy, neutral shades. Inspiration is drawn from cultural and folklorist references, with colour tones uplifting in their positivity and cocooning in their warmth.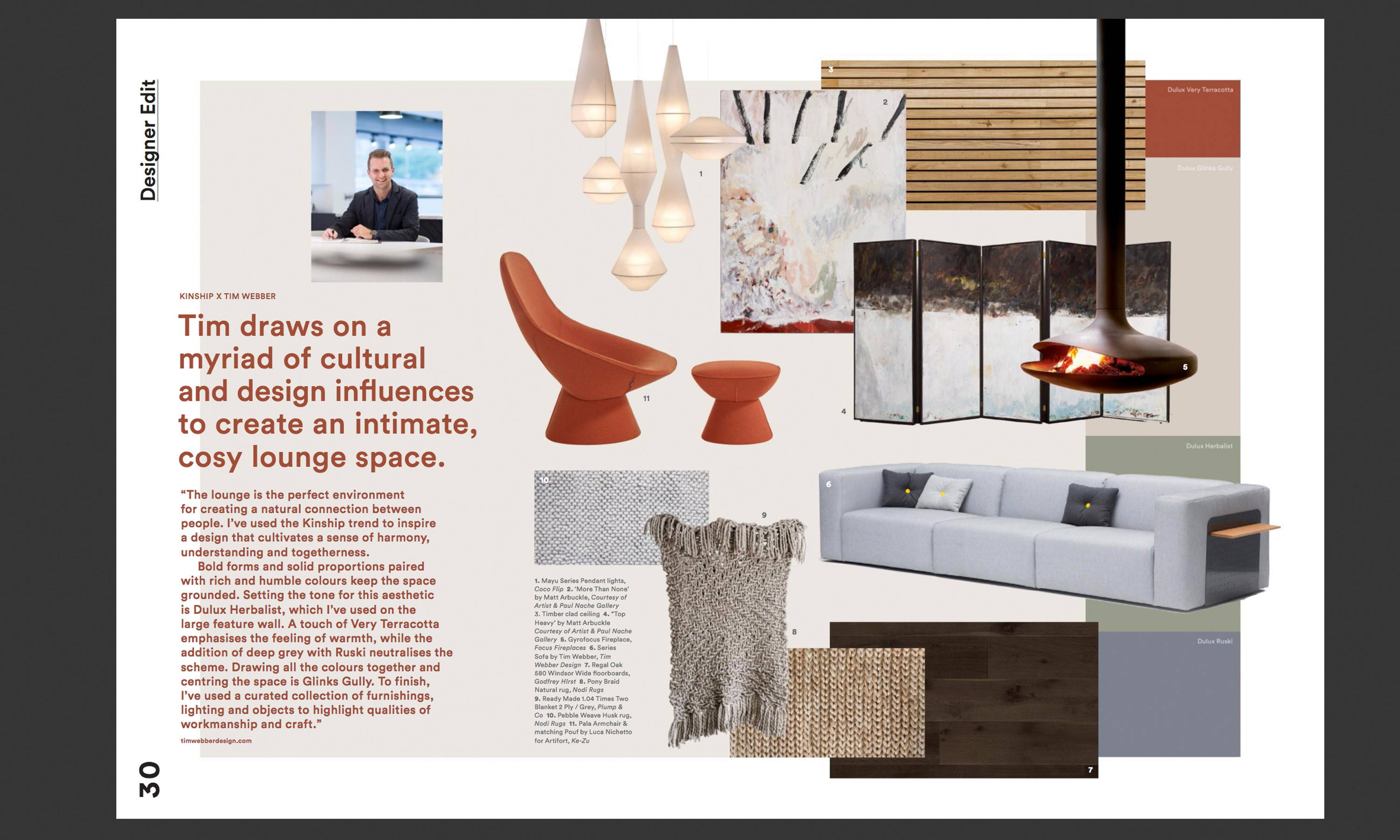 ---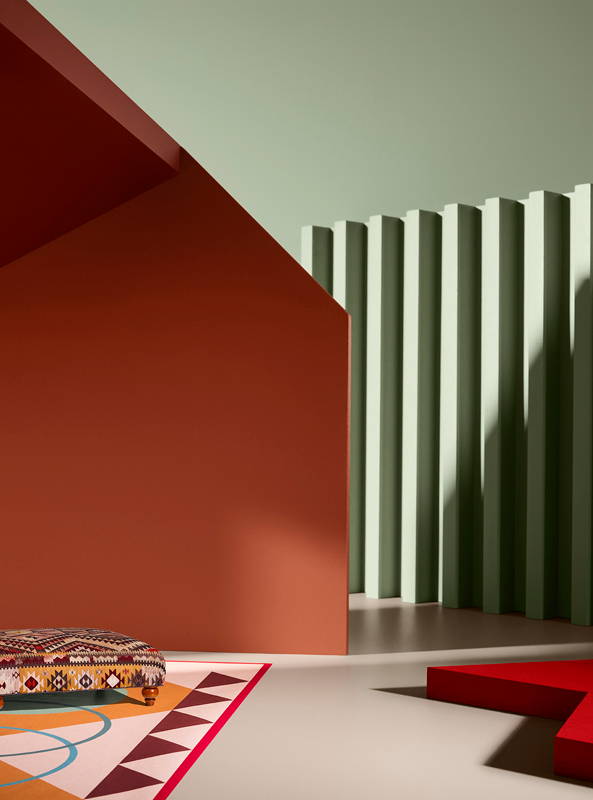 For any guidance with your space feel free to get in touch, we'd love to help you create a warm and inviting home of your own - info@timwebberdesign.com

See the Dulux 2018 Colour Trends here.
Thankyou to Home Magazine NZ for shooting the video
---
For my interpretation and appropriation of Kinship I created a lounge space as I felt this type of environment is a natural space for connection and conversation with others.

"The lounge is the perfect environment
 for creating a natural connection between people. I've used the Kinship trend to inspire a design that cultivates a sense of harmony, understanding and togetherness. Bold forms and solid proportions paired
 with rich and humble colours keep the space grounded. Setting the tone for this aesthetic 
is Dulux Herbalist, which I've used on the
 large feature wall. A touch of Very Terracotta emphasises the feeling of warmth, while the addition of deep grey with Ruski neutralises the scheme. Drawing all the colours together and centering the space is Glinks Gully. To finish, I've used a curated collection of furnishings, lighting and objects to highlight qualities of workmanship and craft."

My colour trend interpretation features my Series Sofa and Matt Arbuckle paintings (NZ painter) alongside objects from around the world.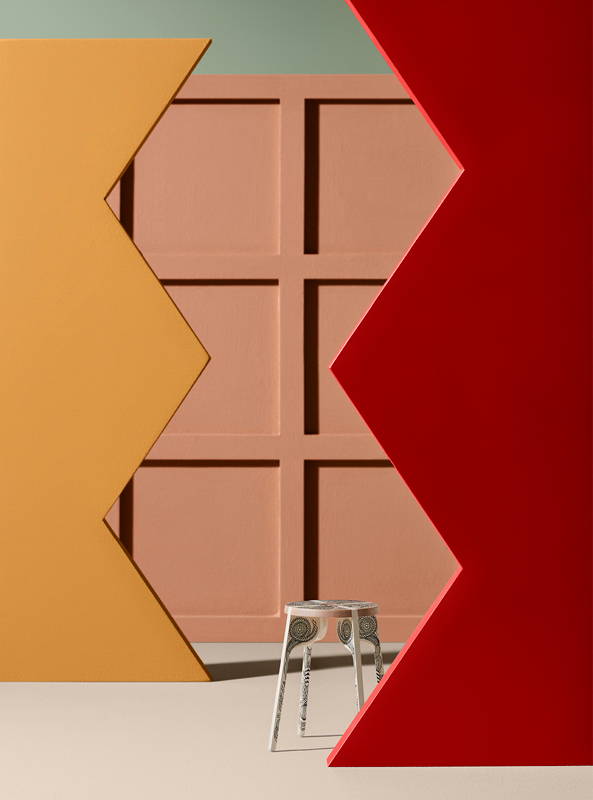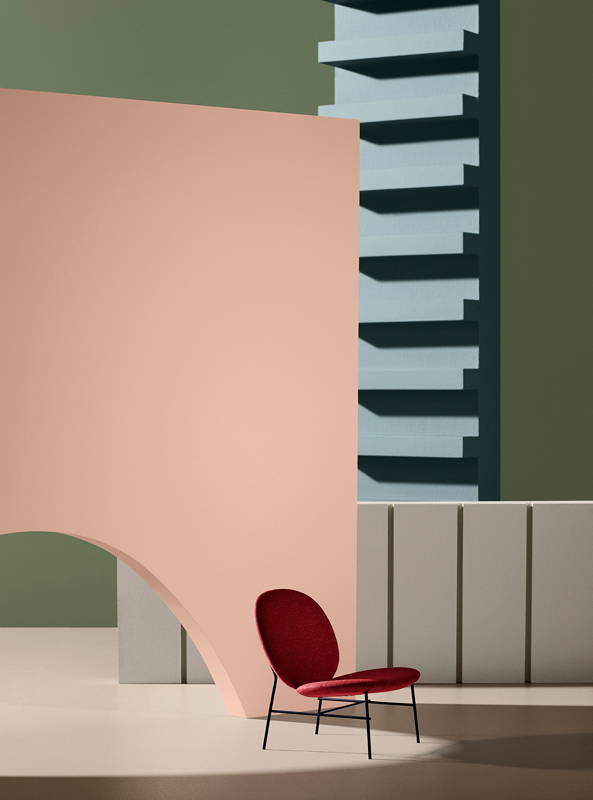 ---
To get in touch with Tim or one of our team about your space, please contact info@timwebberdesign or visit our showroom – Level 2, 20 Normanby Road, Mt Eden.